River Bank Filtration (RBF) is one of the methods of Managed Aquifer Recharge  (MAR) in which the surface water undergoes natural treatment by subsurface flow through the aquifer medium.
A low cost system for raw water treatment or pre-treatment for drinking water abstraction in (uses the natural self-purification process of sand filtration together with biological and chemical immobilization and decay of pollutants).
An ecotechnical system for induced (artificial) "groundwater recharge'Äú in alluvial aquifers to ensure a sustainable yield of abstraction wells.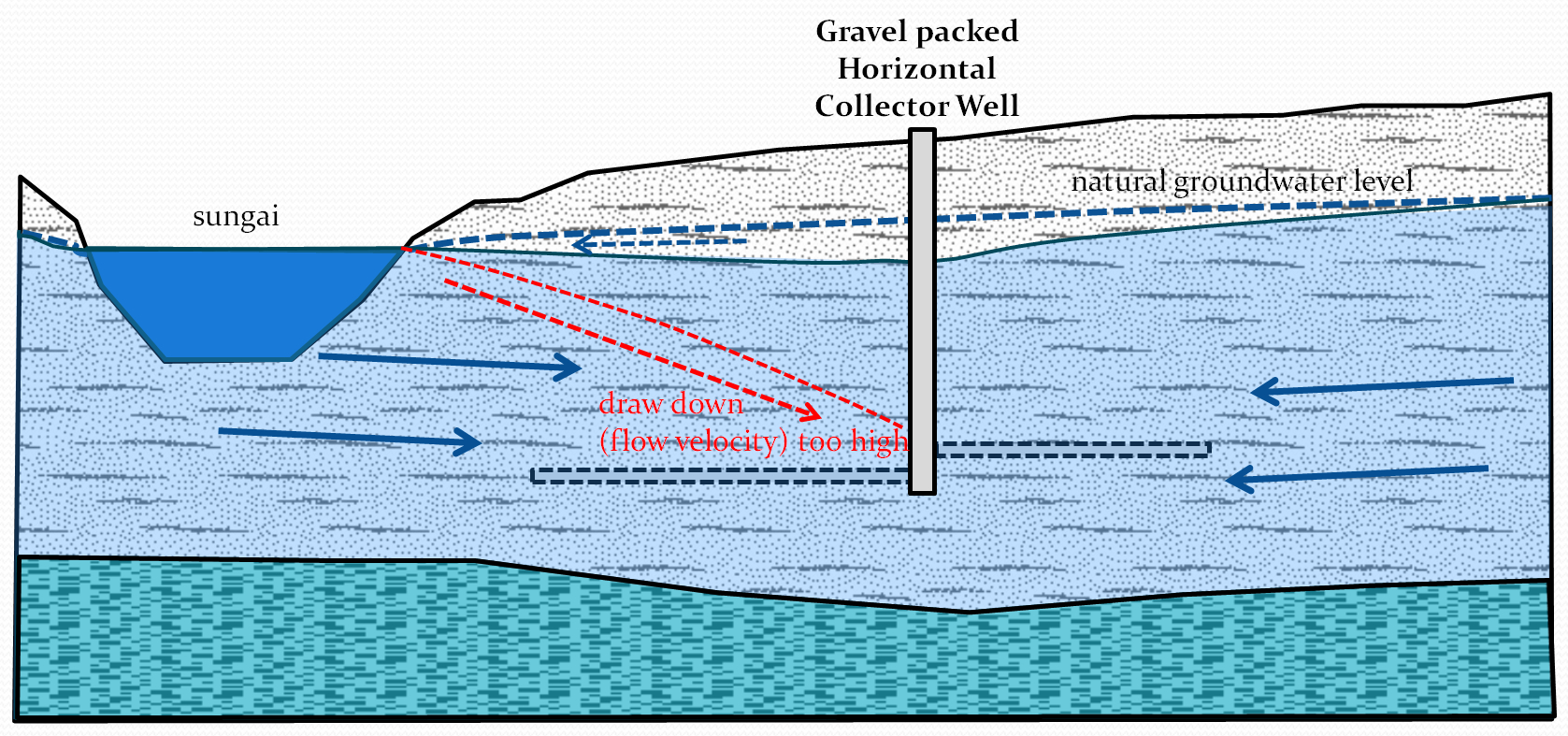 Below are some advantages of riverbank filtration (RBF), generally:
Significant reduction in the occurrence of taste and odor events
Reduction of nitrate levels thus ensuring compliance with regulatory requirements (nitrate concentrations are reduced by approximately 45 percent through RBF)
Aesthetic enhancements by the reduction of algae and compounds that affect taste and odor
Consistent, low turbidity levels and especially the elimination of turbidity spikes that occur in the river following heavy rain (the well water is much easier to treat than water taken directly from the river). Turbidities are often reduced by 90 percent or more through RBF.
There is generally 2 to 3 log removal of 2'Äď3 micron-sized particles through RBF, thus suggesting a reduction in microorganisms such as Cryptosporidium.
Some reduction of atrazine concentrations through RBF as evidenced by the avoidance of the extreme spikes that are detected on occasion in the river.
Average TOC reduction of approximately 70 percent.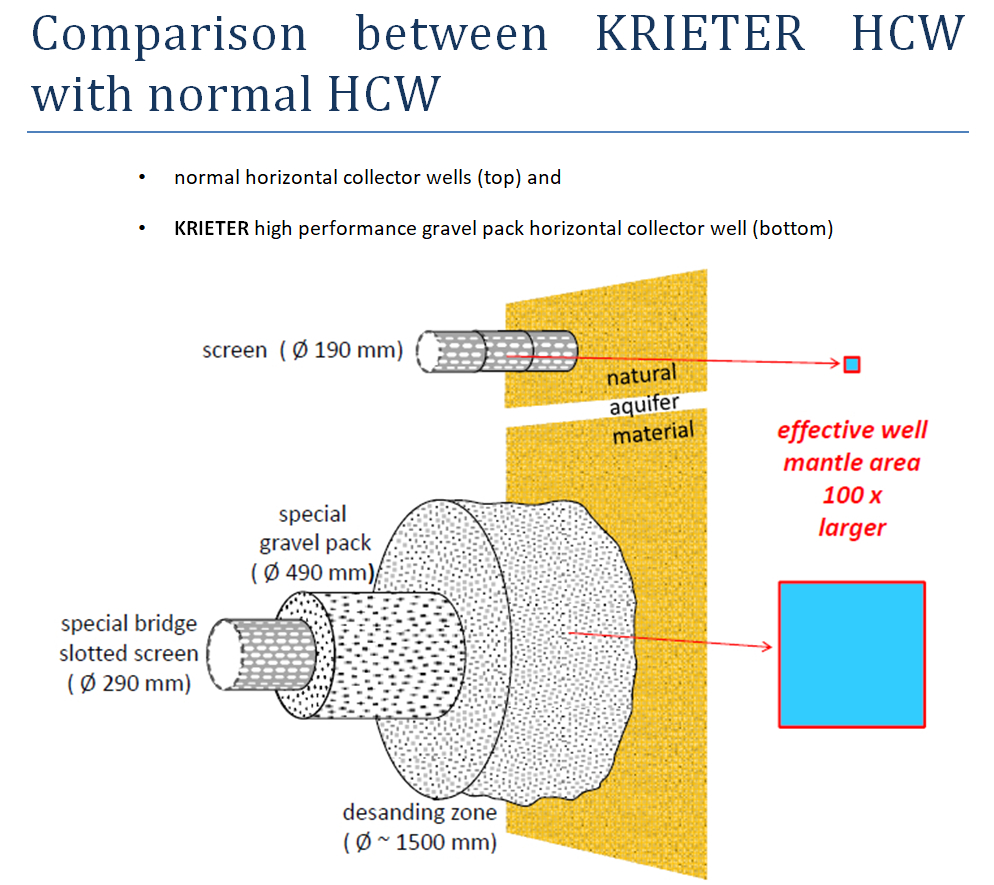 Picture above showing construction of KRIETER WATER 1st INTERNATIONAL RBF in Tagum, Philippines.