INTRODUCTION TO IN-SITU DESALINATION (ISD)
Desaln8 is an Australian owned company with people on the ground in Melbourne, Adelaide and Perth.
We are the sole distributor for the ISD Technology outside Australia.
Desaln8 invented new technology for extracting high quality freshwater supplies from poor quality brackish groundwater using In-Situ Desalination (ISD) technology.
This ISD technology combines water treatment (desalination) with hydrogeological knowledge and expertise to continuously and selectively extract in one simple operation high quality freshwater from otherwise poor quality groundwater.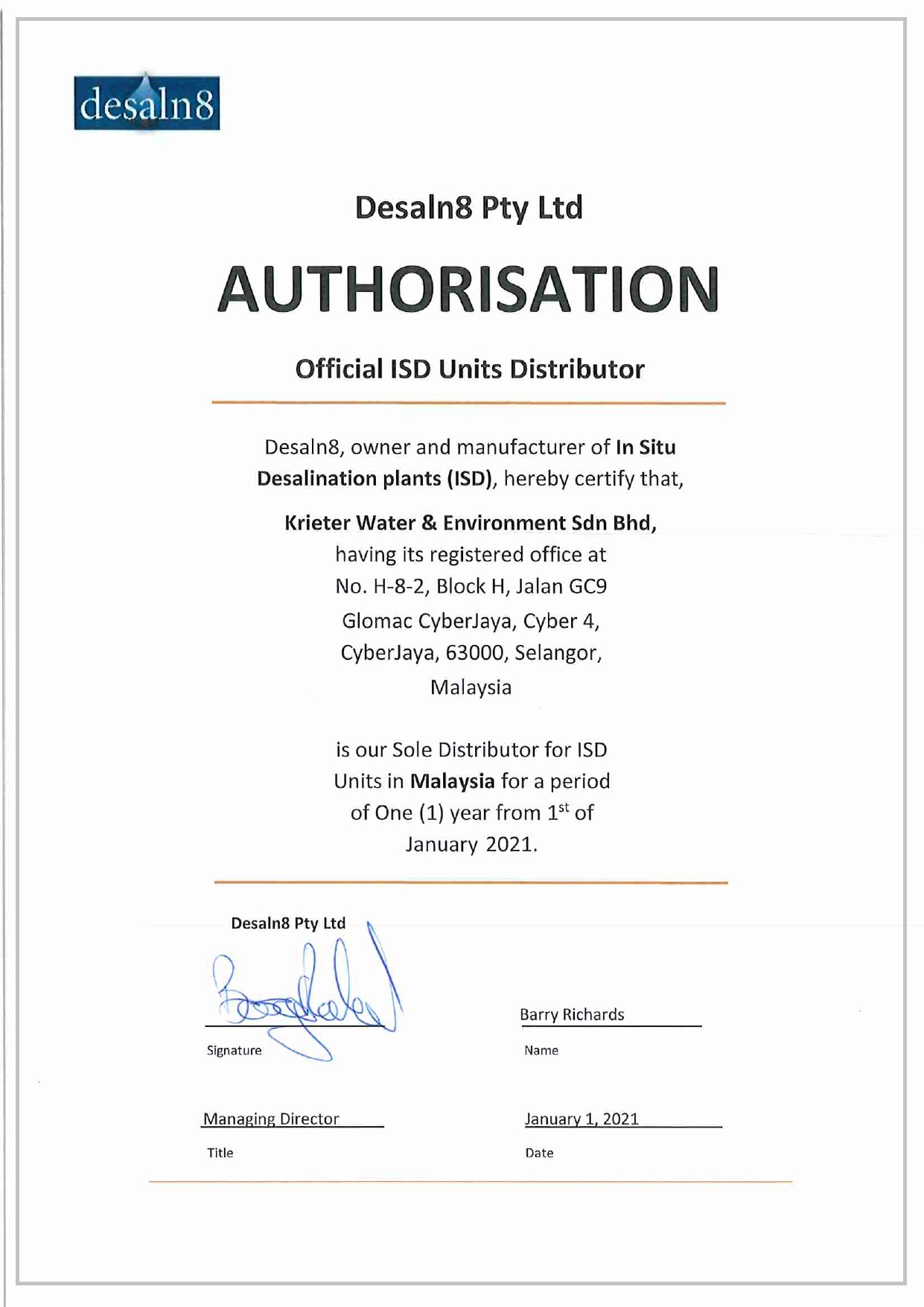 How ISD operates???
ISD uses aquifer properties and characteristics of the subsurface fluids to achieve treatment with minimal environmental impact. The system pumps brackish feed water into the borehole, treats this under in situ conditions and returns the concentrate to lower in the aquifer.
Field trials and modeling of the hydraulics of ISD have shown that the system can be optimized to reduce or eliminate "dipole flow" of concentrate fluids back into the feed stream, utilizing natural aquifer stratification and the density contrast between natural groundwater and more saline concentrates.