We in KRIETER WATER & ENVIRONMENT Sdn Bhd have 35 years of experience in sustainable groundwater exploration, water chemistry and pollution, surface water investigation, advanced soil science, ecosystem research and environmental protection.
We are offering exclusively the high-performance "Horizontal Collector Well with PREUSSAG gravel pack" in Asia.
KRIETER WATER & ENVIRONMENT Sdn Bhd is managed by Malaysia and German directors (Rushdi Mohd Yusoff and Professor Dr. Manfred Krieter) with international research and consulting experience in Malaysia, India,Vietnam, Korea, Papua New Guinea, Australia, Egypt, Sweden, Norway, Denmark, Spain, Portugal.
Our team consists of highly qualified German and  Malaysian specialists (Hydro-Geologist, Soil Expert, Environmentalist, Chemist, Water Engineer).


Professional Member of :

Malaysian-German
Chamber of Commerce & Industry

Geological Society of Malaysia

Associated Partners with :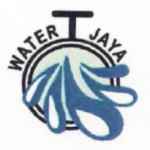 WATER JAYA ENTERPRISE

ASCOF CONSTRUCTION INC. PHILIPPINES

Malim Restu Construction Sdn Bhd